Leveraging HireMojo for Growth
Customer: Farmer's Insurance
Industry: Insurance
Company Size: 20,000 Employees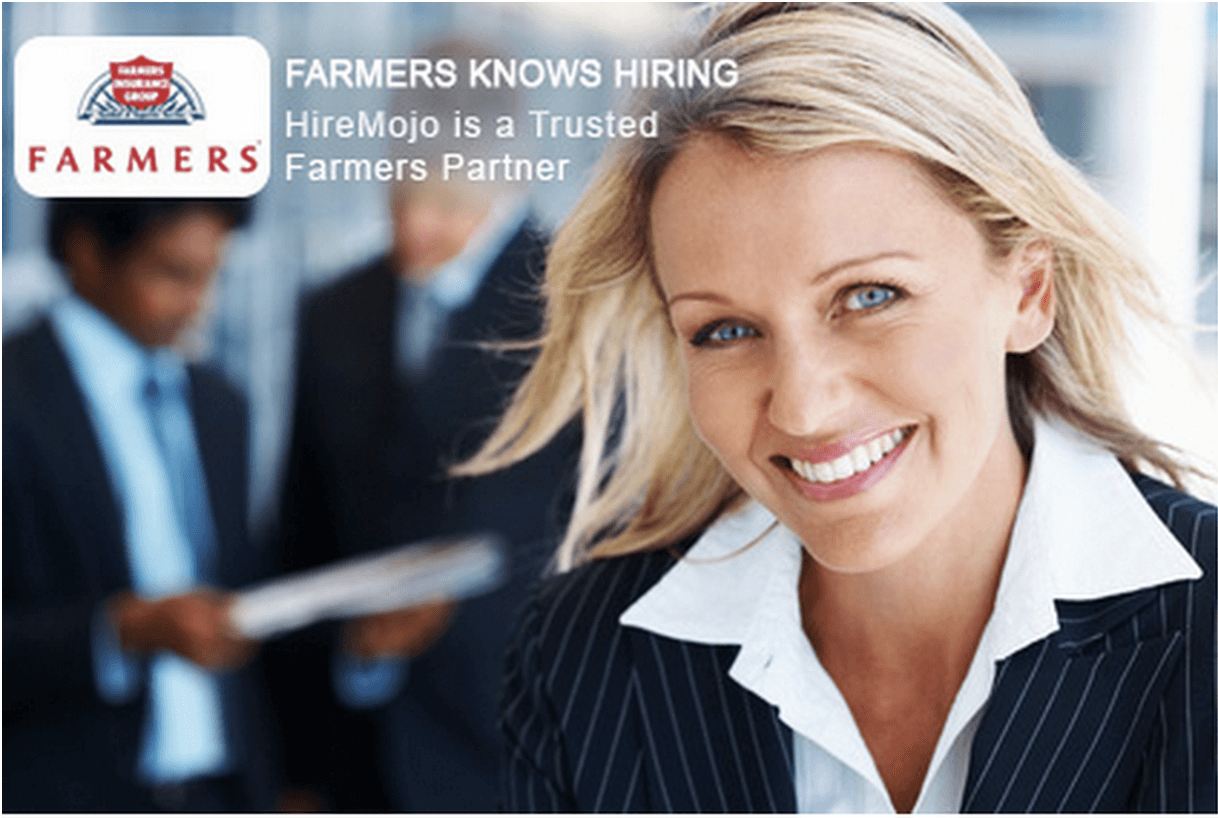 Company Description
"With this new tool, staffing, perhaps the single most important component of managing a successful agency, has been transformed from a chore to a pleasure."
--Cheryl Meyer, Farmers Insurance Agency Owner
Farmers Insurance (Agency & District Mgr Channels)
Farmers operates in more than 30 states across the country, with 20,000 employees and 15,000 Exclusive Agents servicing 15 million customers. Over 100 Farmers Insurance Agencies and District Managers leverage HireMojo for their hiring.
The Challenges
Recruiting in the Insurance industry is highly competitive. Staffing and growth of sales team is paramount to growth of an Agency but distracts from daily operations and sales activity.
Results
Launched 7 positions including a search for a "Personal CSSR – Customer Sales and Service Representative".
For the CSSR position, Cheryl received 81 applicants.
HireMojo allowed Cheryl to focus on the top candidates by automatically filtering out 41% that were not qualified for the CSSR position.
Another 26 (32%) which passed she determined to not hire and the system automatically sent them notification emails.
Cheryl made 2 hires for the CSSR position in under 60 days and continues to keep the job open for additional hires!